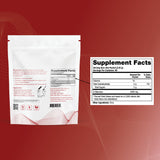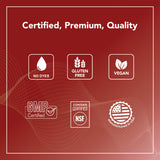 TheraCran One® + Mannose One™ Bundle
90-day supply
TheraCran One + Mannose One offer the most comprehensive support for urinary tract health.* 
The right dose: 500 mg of cranberry powder with at least 36 mg of PACs + 2,000 mg of d-mannose per daily dose, both research-backed doses for urinary tract health.*

 

Dual support: Cranberry and d-mannose flush bacteria from the urinary tract in two unique ways, providing the most broad-spectrum protection.*

 

The only urinary tract health bundle with supplements independently content-certified by NSF International.

 
SUGGESTED USE

TheraCran One: Take one capsule per day with food.

Mannose One: Mix one packet of powder into any non-carbonated hot or cold liquid, and drink. Take one packet per day, or as directed by a healthcare professional.  
---
Frequently Purchased Together