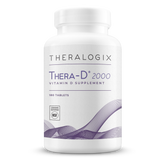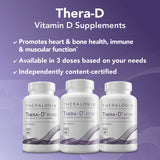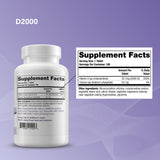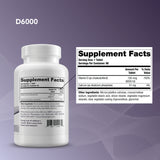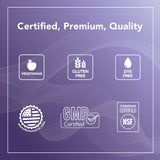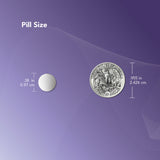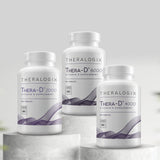 Thera-D® Vitamin D Supplements
90 or 180-count
Thera-D is a vitamin D3 supplement formulated to replenish and maintain healthy vitamin D levels for bone, immune, and heart health.* 
Contains vitamin D3, the most effective form to raise vitamin D levels in the body*

 

Flexible dosing: Available in 50 mcg (2,000 IU), 100 mcg (4,000 IU), and 150 mcg (6,000 IU) doses to meet your individual vitamin D needs. 

 

Designed to maintain healthy vitamin D levels for all, especially adults with limited sun exposure and vitamin D in their diet.* 

 
SUGGESTED USE

Take one tablet per day with food, or as directed by your healthcare provider.
ADDITIONAL INFORMATION

While Thera-D 2000 provides enough vitamin D for most, some may need a higher dose offered by Thera-D 4000 or Thera-D 6000. Consult with your healthcare provider to find out how much vitamin D you need each day.
The Thera-D Rapid Repletion program may be recommended for individuals that need to raise their vitamin D level quickly. You will receive Thera-D 4000 in your first shipment, followed by recurrent shipments of Thera-D 2000 to maintain healthy vitamin D levels.
---
Frequently Purchased Together